October 27th, 2010
Sydney is without a doubt the coolest and most beautiful city in the world and out my backpacking adventure in Australia I must say this city impressed me the most.
Australia is filled with gorgeous places and interesting sites to visit but Sydney seems to bring that all together in an exciting, modern and at the same time laid back city that keeps on surprising you.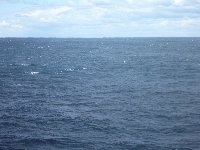 Travel Experience Sydney
Instead of 4 days I ended up staying two weeks in Sydney because I simply couldn't leave!
Sydney had so much more to offer than I'd expected from great markets and festivals to some of the most relaxing surf beaches and great nightlife.
I actually stayed in Bondi for three days to check out the surf and stayed in Sydney for the remaining days to enjoy the city life and do some interesting day trips like the Whale Watching Tour I went on with some buddies I met in Bondi.
The tour was really cool and I thought I had to move up the coast to be able to spot some whales, at least not this close to the city. But again, it shows just how extraordinary this place is.
A short boat ride out of Sydney's Darling Harbour with its 5 star appartments and great bars we passed the Sydney Opera House ( a boat tour is the perfect way to view the Opera House from every possible angle) and we sailed straight into the open sea.
The whales were really cool and eventhough the pictures might not be as clear as the real deal I thought it was simply the coolest day trip from Sydney.