February 7th, 2011
I had a great stay in Sydney while I was there last week for work. Sydney is such a beautiful city and every chance I get to sneak out to the big city is well worth the trip along the east coast of Australia.
We had a two-day seminar in the center of Sydney and some other meetings but luckily also enough time to enjoy the great weather.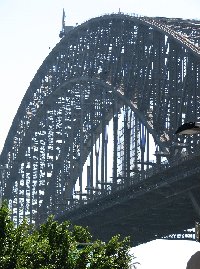 Tourism Sydney
We had a business lunch in Darling Harbour, one of my favourite places in Sydney because of its fine view of the Opera House and the coastal area of the city.
It's also the perfect place to head to if you want to go for a stroll since the Royal Botanic Gardens is adjacent to the Sydney Opera House and a great place to enjoy a picnic and look out over the water.
Besides work we had time for some shopping and other fun things which was really good for the atmosphere within our team.