July 20th, 2011
Friends of mine just left this week for a month of backpacking through Australia which made me remember my own trip down under last year so I decided to share some happy moments with you guys.
Eventhough I arrived my myself in Sydney it didn't took me a long time to make friends and before I knew it itineraries changed, destinations were added and I was having a great time with my Dutch, German and Spanish friends:)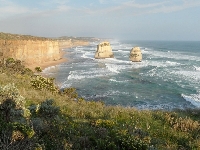 Travel Experience Sydney
Of course I didn't stay in Sydney for three months eventhough I could have done that, easily, because in my opinion it still is the best place on earth that has the best of a thousands worlds combining a buzzling metropolis with cool beaches, great clubbing, excellent food and a million great getaway trips to go on if you would want to leave the city for the weekend.
Where did I go..Queensland, Victoria, New South Wales and South Australia, o and I visited Canberra so add to that Australian Capital Territory as another state.
I loved the big cities from Sydney to Melbourne, Brisbane and Adelaide but there are so many good smaller places as well like Fraser Island, Bells Beach (greta surfing competitions), the Great Ocean Road (not smaller place, awesome place!) and a lot more.
The best thing about backpacking or travelling in general through Australia is that there are a million different direction you can head in and you will always find a beautiful place, interesting people and a great travel experience.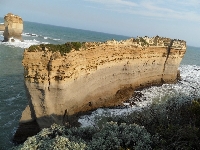 Travel Experience Sydney
Don't let people tell you that the distances you want to drive (rent a van or use Greyhound buses) or fly (domestic flights are economic and available all around, try JetStar for example) are too large because in Australia nothing is too crazy or out of the box so live your dreams!