July 15th, 2011
As a hostess it's pretty common for me to stay a few days with my crew in a certain place before flying back home so I'll share my last stay in Bangkok with you guys.
Bangkok is always crazy but I always love being there because of the kind people, the good food and the great shopping. What I would suggest doing while on a holiday in Bangkok depends a little bit on the time you have to spend there but at least go for a boat tour on the Chao Phraya River from where you can get a great look at some of the most beautiful temples in Bangkok like Wat Aruna and the Grand Palace.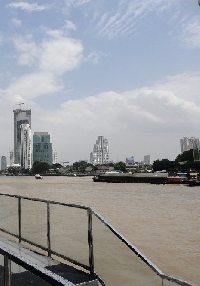 Travel Bangkok
This last temple complex definately is worth a visit if you´re staying for at least a few days just like Wat Pho, bacpkackers walhalla Khao San Road and if you ask me modern Siam Square for all the great shopping malls.