Maldives Beaches

23 October 2012
For those seeking a holiday in a warm, tropical climate, look no further than the Maldives as holidays in this island nation are built around sun, sea and sand and we had an amazing time for our honeymoon! For great offers on Maldives holidays, be sure to check out Thomson Holidays and book a spot in this paradise. With a selection of islands to choose from, something that the Maldives can boast...

New Eyes on Shanghai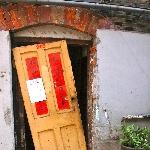 21 October 2012
I am glad I have taken the time to start my business trip earlier, and had a fantastic weekend & introduction thanks to Shanghaiwalker, Definitely a recommendable! These enthusiastic people have show me not only the highlights...

Restaurant 100 Maneiras Lisbon

19 October 2012
This restaurant 100 Maneiras in Lisbon is to be found in the Bairro Alto area and can not be missed! The food is amazing and served in ten small courses which are all cooked to perfection with amazing eye for detail. We celebrated my boyfriends birthday and had such a lovely night:) The staff even surprised him with an extra desert which was not something we had planned. The wine menu was amazing...

Rio de Janeiro - Wonderful City

05 August 2012
I went to Rio in January 2012. The first thing I thought when I arrived in Ipanema´s subway was: \"Gosh! This is the subway of the paradise!\" Since that moment, every experience was breathtaking. I had never imagined that a place like that could exist. The pictures aren´t enough to explain the city. Everything is giant, the nature is incredibly exuberant, people are really rich, there are...

Safari Holiday in Kenya.


29 June 2012
We just arrived back home in Spain from Wonderful and relaxing safari and beach holiday in Kenya. Me and my sister started planning for these safari in early may, we had to organize a perfect itinerary which will cover both safari for 5 days and beach for another 4 days. All thanks to Africa Venture Safaris, since they handled all our travel plans, organizing, from the airport pick up, hotel in...